Plotting the course to product success
If you don't test for product-market fit, your product will crash and burn. The sad truth is that even a good product idea can fail if its execution misses the mark.
Although well-intentioned, many people launch well before the product is market-ready, which can hamper the success of your development efforts.
And still, the story of your product doesn't end at launch, it simply turns a corner. Many very successful products have left their creators with the dilemma of how to manage product scaling alongside the continued growth of their business.

The roadmap to successful product launch and beyond
This guidebook brings together years of expertise and actionable advice from our seasoned team of product strategy managers, designers and engineers at Propel Ventures.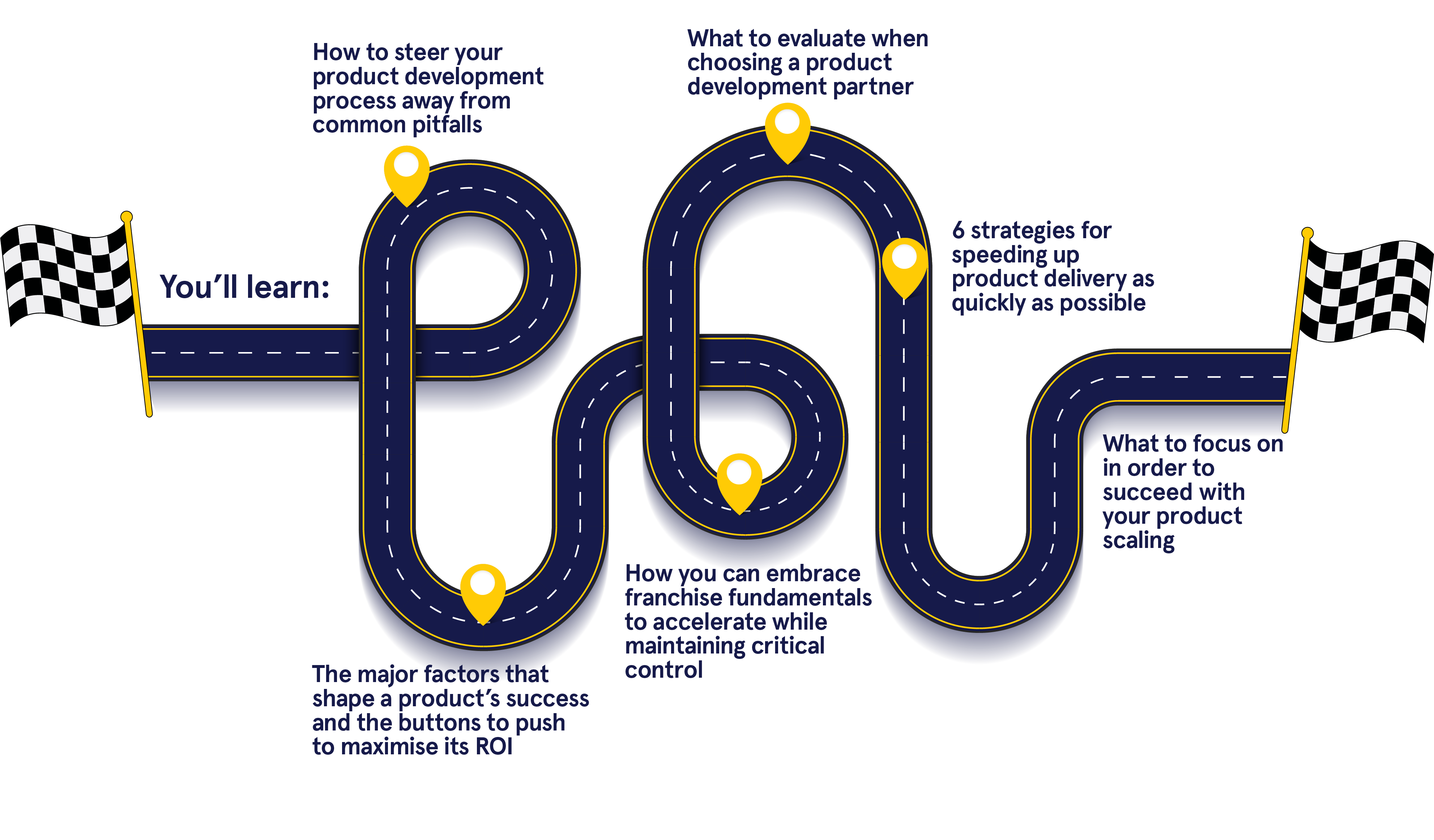 A guidebook from experts in product and technology
We've been there before – we understand how hard it can be to launch a successful product or scale an existing business. That's why we created this guidebook – because we believe success starts with learning from others who know the market well.
To date, Propel Ventures has had a one hundred per cent track record of success, delivering nine products in three years for various blue-chip companies. We set up clients for long-term success and share the risk, lending projects both our world-class technical expertise and unique understanding of the technology marketplace.