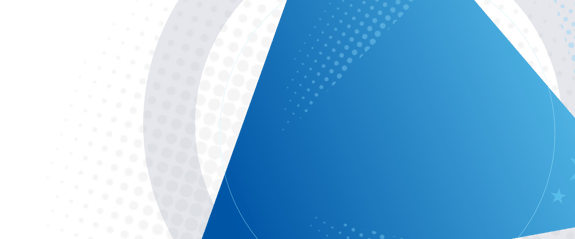 About us
At Propel, we're dedicated to helping businesses achieve sustained product success. That means not only bringing your product ideas to life, but also ensuring that they remain relevant and successful over time. With our unique blend of software development and product strategy services, we offer a comprehensive approach that goes beyond just delivering a product. Our goal is to help you create long-lasting results that drive growth and success for your business.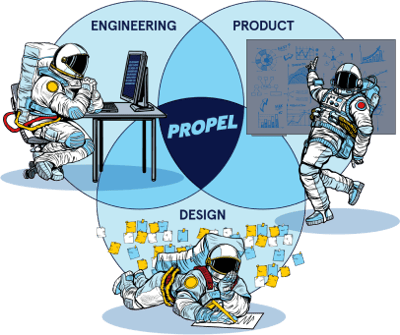 We deliver product success for our clients by helping them decide which problems to solve, how those problems are solved and how their products are built, tested and deployed.
Propel was founded by two software leaders, Ben Ross and Paul Greenwell, who shared a joint passion for innovative product solutions. After experiencing countless disappointments from seeing once-promising products fail to achieve their potential due to poor management, inefficient development, and misalignment between engineering and business teams, they were motivated to create a new kind of business that could address these challenges and drive successful outcomes.

Ben and Paul quickly realised that they had a unique set of complementary skills that made them a formidable team. Paul was an exceptional engineering and delivery leader who crossed over to product, making him a rare breed of technically minded product leaders. Meanwhile, Ben's extensive experience as an entrepreneurial leader and technologist, including four patents to his name, gave him the ability to build successful businesses with agility, tenacity, and a bias for action.

Ben and Paul founded Propel, a software development company with a unique focus on building successful products through product-led thinking. Propel's business model was equally innovative: rather than charging fees for their services, they invested their own resources in developing their clients' products. Propel only saw a return on investment if the product achieved product-market fit, creating a powerful incentive to deliver outstanding results. Under this risk-taking approach, Propel led the strategy, development, and successful launch of nine products within its first three years.

As Propel continued to expand, Ben and Paul identified a gap in the market for a comprehensive product development partner that could seamlessly integrate engineering, business strategy, and product management. Although some companies excelled in one or two of these areas, few could deliver all three. Propel's team, made up of seasoned professionals, had an abundance of experience across these areas and was able to offer practical, field-tested advice to clients. Unlike many competitors who relied on theoretical knowledge, Propel's expertise enabled it to establish itself as a full-service product development company for businesses seeking to create successful, customer-centric products that drive business growth.

Propel's commitment to a product-led approach did not waver as the business matured. In fact, it deepened. By working closely with product and IT leaders and teams across various industries, Propel recognised that many organisations struggled to sustain the momentum of their product development efforts due to issues with their organisational structure, alignment, and focus. Similar to how the engineering culture embraced agile to improve software delivery, Propel aims to inspire businesses to adopt a product-led mindset for creating more valuable, customer-centric products.
Our Values Drive The Propel Way
We deliver product success for our clients by helping them decide which problems to solve, how those problems are solved and how their products are built, tested and deployed.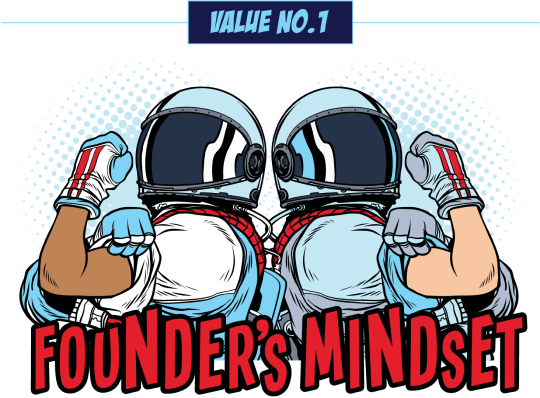 Being focused, taking ownership and having a bias for action
At Propel, we balance a healthy respect for process with a delight for breaking rules. We smash through obstacles, always finding new and better ways to achieve our goals. We resolve open questions fast, and favour using data and direct client feedback to make decisions.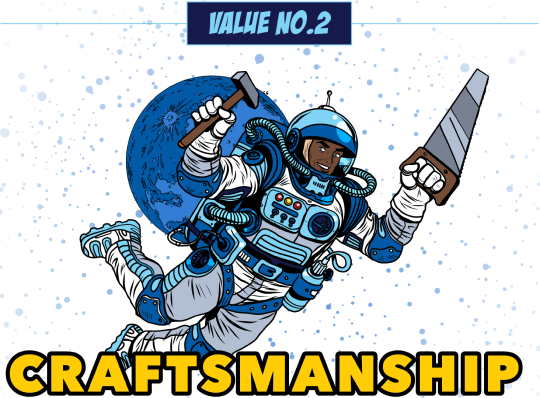 Investing the right amount of time to work your magic
The product development process is like a game of snakes and ladders, and we are always on the lookout for ladders to accelerate development. Craftsmanship at Propel embraces the capability to identify parts of the design process where we can disproportionately invest effort vs parts where we can go lean.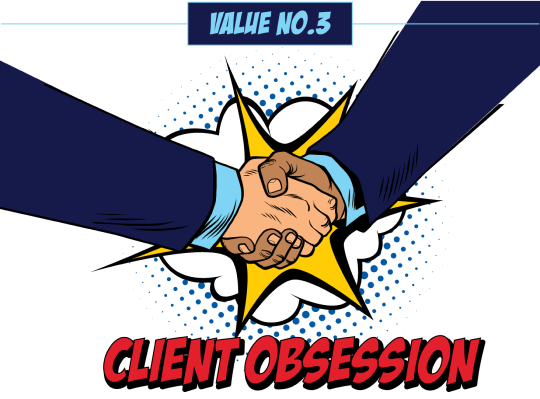 Building empathy for and understanding of our clients
Client obsession is a potent ingredient in our product recipe. It involves deeply understanding what drives our customers, connecting with both their desires and frustrations. Then using this understanding, to relentlessly evaluate our ideas and actions ensuring we make the best possible outcome a reality.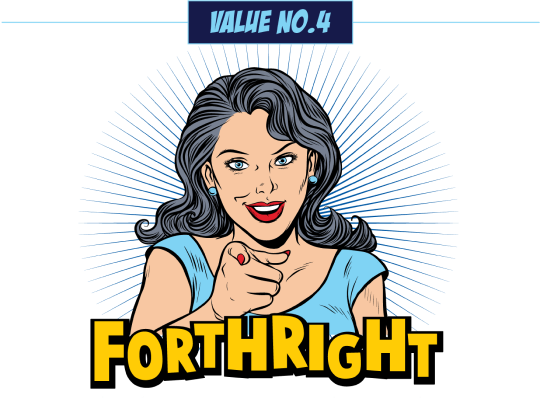 Having direct honest conversations focusing on the issue not the individual.
We recognise that conflict is the pursuit of truth - conflict always exists, we just expose it through forthright conversations. Forthright conversations are predicated on building a foundation of trust amongst team members. We use the level of constructive conflict in theteam as a barometer for the level of trust.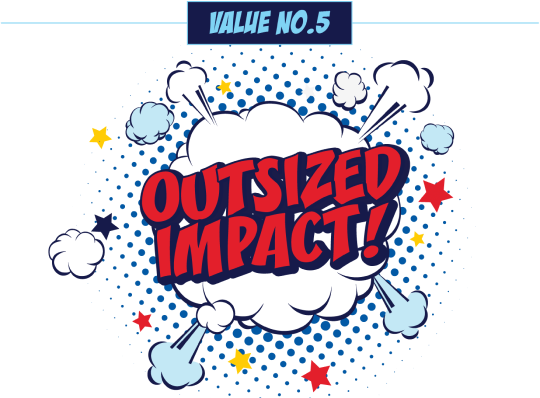 We make an outsized impact relative to the time spent
At Propel, we encourage a collaborative approach to working. By mentoring other team members or offering inputs into their work, one person can boost multiple people's productivity levels. This means that we can bring products to the market, faster!
Diversity, Equity & Inclusion at Propel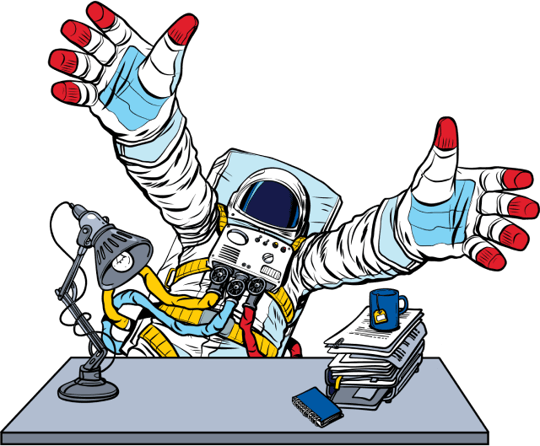 At Propel, we are deeply committed to creating a workplace where diversity, equity, and inclusion are not only words but values that guide us. We firmly believe that diversity and inclusion are not only a moral obligation but also a business imperative. We know that embracing differences and allowing people to be their authentic selves at work unlocks new ideas and perspectives that drive innovation and growth.
Our commitment to diversity and inclusion is evident in every aspect of our organisation, from recruitment and selection to training and development, remuneration and reward, retention of employees,forms of leave, flexible working arrangements, succession planning, and company policies and procedures.
As a leadership team, we take full responsibility for creating measurable objectives that promote gender equity, cultural diversity, accessibility, and inclusion. We believe that by setting clear goals and tracking progress, we can make meaningful changes. Our Diversity & Inclusion committee assesses our progress towards those objectives and ensures that our workplace is accessible and inclusive for everyone, regardless of their background or identity.
The Propel story
Want to learn more about the Propel story and how it all began? We captured our values, approach, services, team makeup and history into our comic book 'Ethos'.